Quality Assurance
The drilling and boring machinery and accessories engineered and manufactured by us are best example of quality and safety. We utilize only those resources and put efforts needed to meet the standards of quality and safety. Each of the machinery produced is trial tested by the engineers on all metals, including copper, alloy steel, carbon steel, cast iron, aluminum alloy, etc.. the precision of the hole and surface roughness is measured. With every machinery, we provide the safety measures and cautions while using it.
What We Offer?
Our company working through many years has built a reputation in international markets, owing to its:
Specialized engineering & manufacturing
Practical solutions
Prompt, efficient response
Rigorous testing of all machines
Horizontal single/multi gun drilling machine
The machine with 1-4 gundrilling spindle, is designed to drill 1-4 pieces of shaft workpieces at one time. Drilling range is dia. 2.5mm-25mm, max depth is up to 2000mm. With Hiwi or SKF apindle bearing. Driven by servo motor.
This type machine mainly consiss of machine bed, chip box, workpiece plat, high pressure coolant supply system , fixture, CNC control system and safeguard.
Number of spindles 1, 2, 3 or 4.
Drilling Depth Versions - 500mm,1000mm,1500mm or 2000mm.
Programmable Spindle Feed Rate & Drilling Depth via Fanuc CNC Control System or chinese brand GSK.
Fully enclosed guarding system is optional.
Coolant filtration
Part counter-rotation for maximum part concentricity between bore and outside diameter (Optional).
For the shaft drilling,we recommend the above machine
For the off-center holes,we recommend three axis gun drilling machinery. Such as cubical parts
Column Type Gun Drilling Machine for On and Off Center Hole Drilling.
It is flexble and cost effective for job shop and mold manufacturing.
A milling and tapping kit can be included as option.Column with Rotary Table
Gun Drilling Machine for On and Off Center Hole Drilling.
The machine is designed to allow mold maker to finish the mold base in one set up by milling, gun drilling and tapping water lines.
We have speical designed machine for gear rack and engine valve guide, This kind of machine,we can drill 4pcs jobs at the same time,CNC controlled,Siemens or Faunc or GSK system. Full guard, Auto loading and unloading system.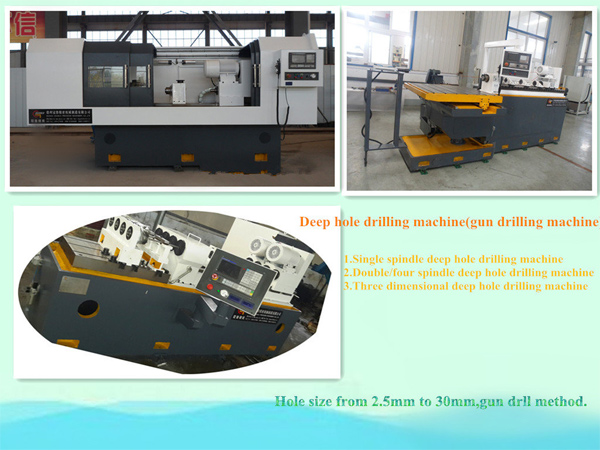 Deep hole drilling and boring machines, deep hole skiving,roller and burnishing machines.
The above machines is mostly used in industy hydraulic area,The difference of the machine: if you own a workshop,then better you choose deep hole drilling and boring machine,it can do all the jobs with lower cost. Because the toolings are much cheaper. For the deep hole skiving,roller burnishing machine,it is suitable for huge quantity jobs,it has high efficient. Can finish the job one time while traditional machine needs 2-5times processing. But the toolings is much higher than the normal machine.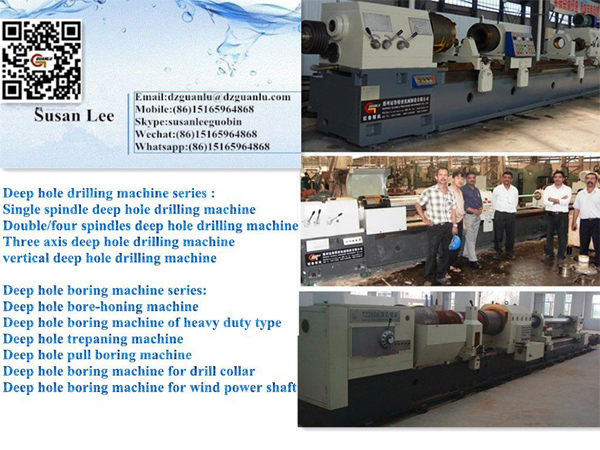 Subcontract drilling service
Since we have established a facility that offers complete deep hole drilling solutions and houses a Subcontract Deep Hole Drilling Department together with a Tooling Department that provides BTA drill head,BTA skiving roller head and toolings,at the mean time,we offer gun drilling and BTA drilling services as well.
With the experience we have gained over many years, customers can place orders for gun drilling and subcontract deep hole drilling work with confidence in the knowledge that they will find the perfect solution for their requirements. As part of our ongoing commitment to customer demands, we are able to carry out customer trials, prototype, and pre-production work.
We are the market leaders for CNC processsing of both off-centre (block type), as well as concentric (bar type) work - with high levels of accuracy in terms of hole postion, diametrical tolerance, surface finish, and straightness.
The BTA process:
Although the BTA (Boring & Trepanning Association) process was originally developed as a cannon boring process, it is currently used in the processing of all manner of industrial machinery.
the BTA process is preferred when opening medium to large diameter holes.
Similarly to the gun drill process, the BTA process's distinctive features allow the opening of deep and high quality holes with excellent finished surfaces.
The Gun drill process:
As the name suggests, the gun drill machine is a special machine that has been developed for drilling the barrels of small arms. Its distinctive characteristics are that it allows the drilling of deep holes of high quality and leaves an excellent finished surface.
We supply you deep hole drilling service for all kinds of processing metals
We are expert in both the BTA and gun drill methods
We accept orders even you have a single unit
we can drill many types of metals.
Our service:
BTA method:
Processing material: below φ550mm in diameter
Drilling diameter: φ30 ~ 122mm
Boring diameter:φ40 ~ 300mm
Processing length: 100mm ~ 10000mm (from one side), and ~ 4200mm (from both sides)
Processing length may change slightly depending on processing diameter
Maximum weight is up to approximately 3T
Please contact us for more information
Gun Drill method:
Hole diameter of φ3mm: up to a depth of 200mm (from one side)
Hole diameter of φ4.0mm: up to a depth of 400mm (from one side)
Hole diameter of φ5.0mm: up to a depth of 500mm (from one side)
Hole diameter of φ6.0mm: up to a depth of 600mm (from one side)
Hole diameter and length ratio is: 1:100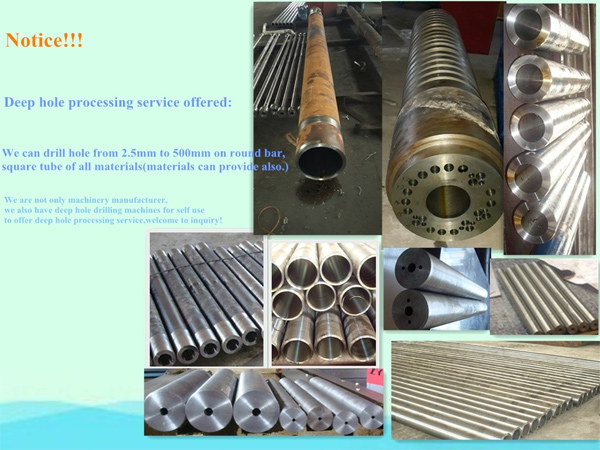 We also manufactuer BTA toolings and accessories of the deep hole drilling machine.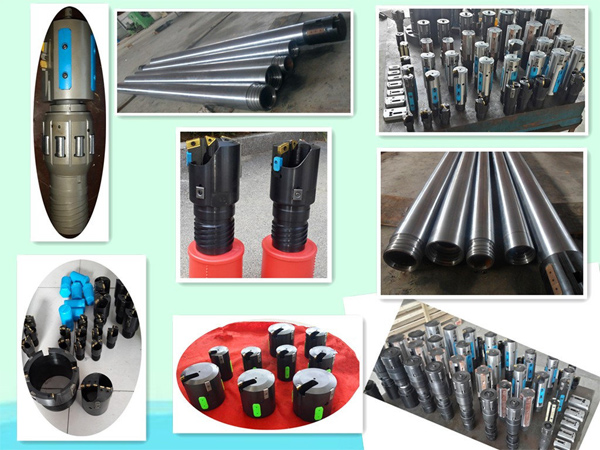 Our Gun drilling machine and Deep hole drilling machine can works the following materials:
Copper
Cast Iron
Alloy Steels
Brass
Aluminum
Grey Iron
Stainless Steels
Tool Steels
Inconel 718
Hastelloy
Nimonics
Titanium
Carbon Steels
Exotics and Composites
In addition, we have experience drilling a variety of newly developed materials.
We serve the following industries
Automotive
Mold Industry
Injection Mold
Forging Industry
Steel Mfg.
Machine Build
Tool & Die
Machine Repair
Copper
Medical Component
Oil Industry
Aerospace
Defence
Nuclear Industry
Export Market
The company exports 30% of its total production to international markets, including the following: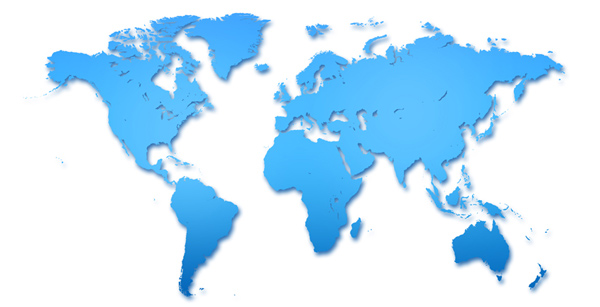 Iran
Singapore
India
Indonesia
Malaysia
Spain
Brazil
USA

Turkey
Romania
Ukraine
Russia
Dubai
South Africa
Pakistan
Contact Details