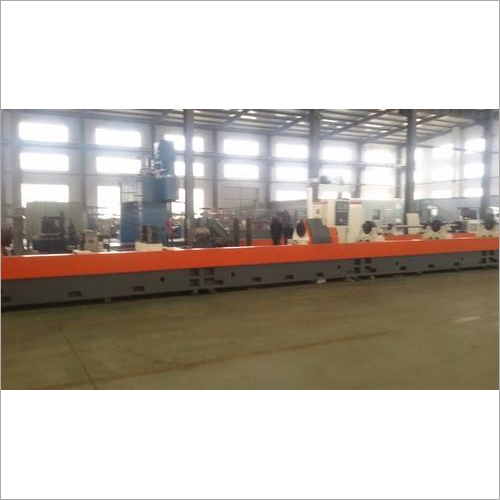 Price And Quantity
40000.00 - 80000.00 USD ($)/Set

1 , , Set
Trade Information
15 , , Set Per Year

3 Months
Product Description
Skiving roller burnishing machine is also named boring roller burnishing machine or cylinder boring roller burnishing machine. With European advanced boring and rolling composite processing technology, it can complete the function of boring and rolling just by moving back and forth. The processing accuracy can reach the level of IT8 and the surface roughness can reach Ra0.05-0.2μm. It is mainly used to finishing the inner hole of hydraulic cylinder. Compared with the traditional honing machine, it has the advantage of lower noise and pollution-free and can also greatly reduce the labor cost, and it has a higher processing efficiency. It can save machining time up to 80%-90% compared to the old separate process of boring-rolling or boring-honing.
Equipment type: 3m, 6m, 9m, 12m (the processing length)
Processing capacity:
-Completing rough boring, half-fine boring, fine boring and rolling by a one-off machining which greatly improves the productivity and more than 10 times conventional honing method. -Achieving a mirror finish of the cylinder.(Ra=0.03μm-0.2μm)
Efficiency being 5-8 times higher than ordinary deep hole boring and honing.
It is the professional equipment for manufacturing hydraulic cylinder, and it is the technology reform in deep hole field and a breakthrough of technical problem. It once finished the work rather than 2-3 times by ordinary deep hole machine. It combines rough boring and fine boring together, achieving one-off skiving by push boring and roller burnishing at the time of retracting the skiving tool. Rolling process makes the roughness reach Ra0.4, so it can be a replacement of ordinary deep hole boring and honing. Deep hole rolling technology is not a cutting process. By deformation achieving the required roughness of the workpiece, the rolling process has the following advantages:

To improve the surface finish, roughness can reach Ra≤0.08µm.
To correct the roundness: The oval roundness can reach ≤0.01mm, concentricity≤0.06mm/M.
To improve the surface hardness and eliminate the stress deformation, increased hardness is up

to HV

≥4

°

There is residual stress layer after machining, the fatigue strength is increased by 30%.
By inserts cutting and roller burnishing on the surface of the workpiece, it can flatten the uneven place and at the same time press the excess material into the gap, so it can produce plastic deformation. Through the material flow of the entire surface layer it can achieve the smooth finishing. The machining speed is subject to the job material and the surface finish requirement.
Features:

Surface finish can reach Rz<1μm
With a higher level of dimensional stability, the tolerance grade is up to IT8
Suitable surface machining, very safe, fast and low cost
One-off processing
The surface becomes harder and more wear resistant
Non cutting processing and low noise
The tool is simple and no extra cost
Need less cooling and supporting various cooling system
Very quick adapting and safe processing
Higher load bearing ratio (can reach 90%)
More economical compared to grinding and honing
Other Products in 'Deep Hole Scraping / Skiving Rolling Machine' category
Get in touch with us