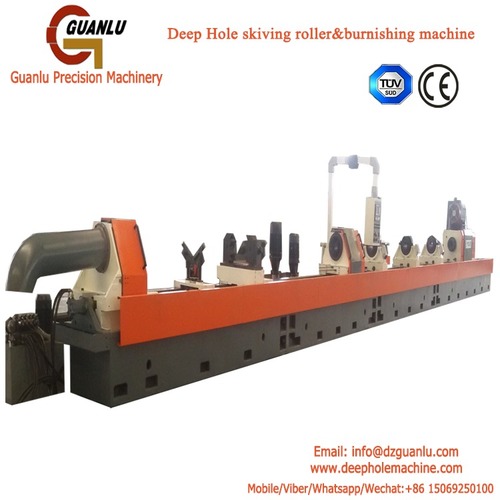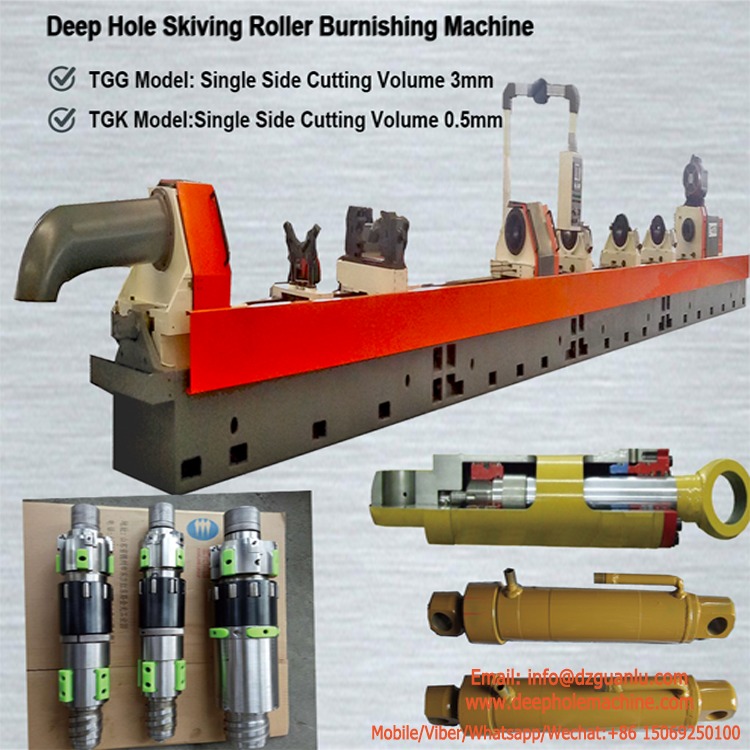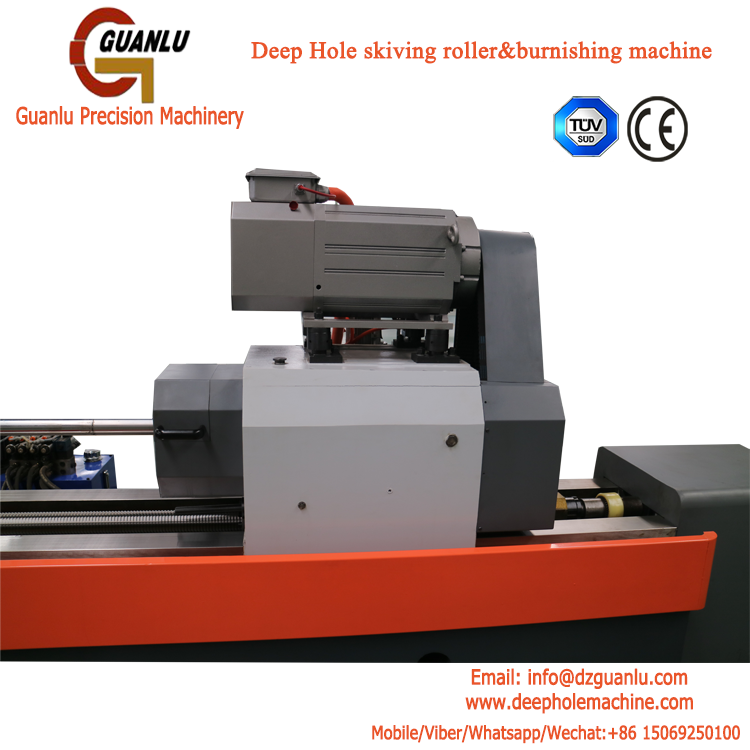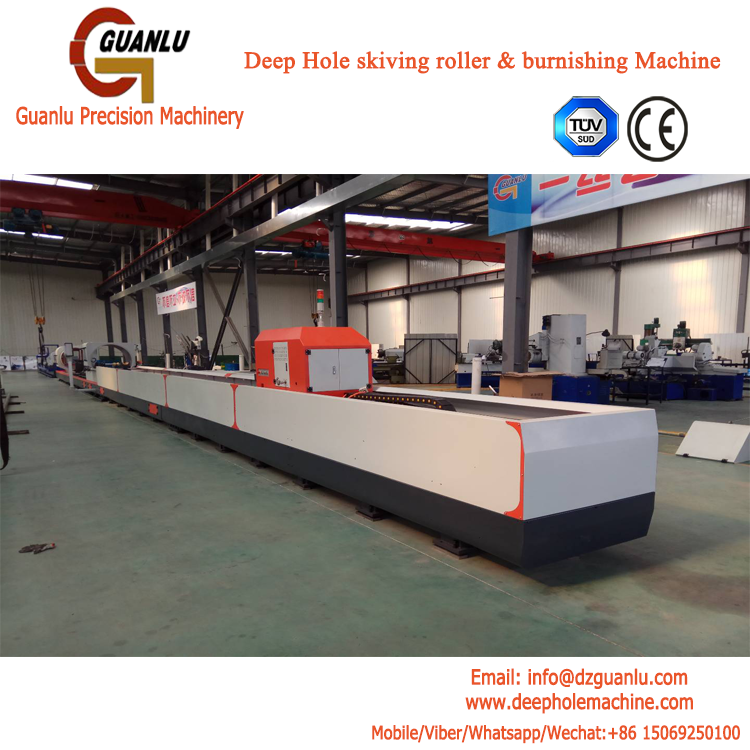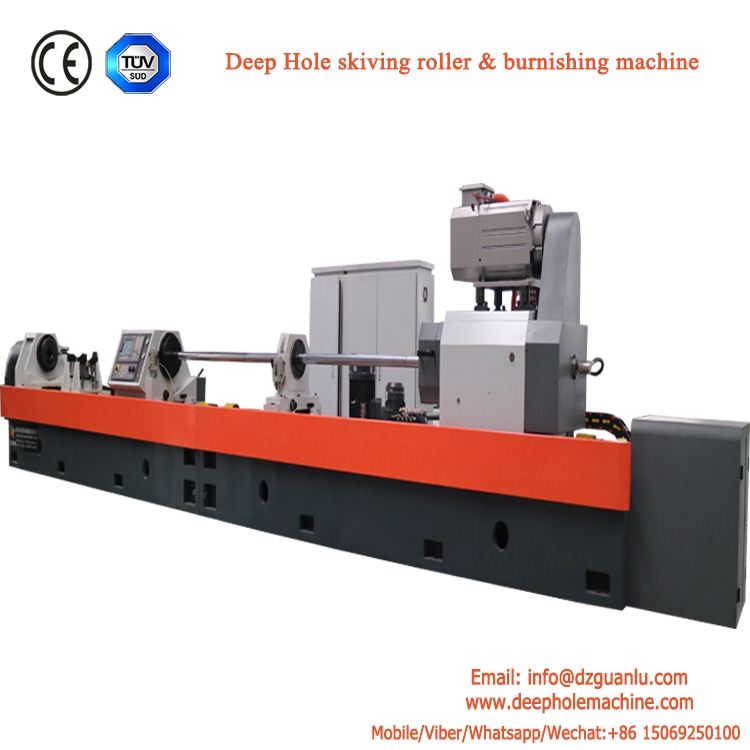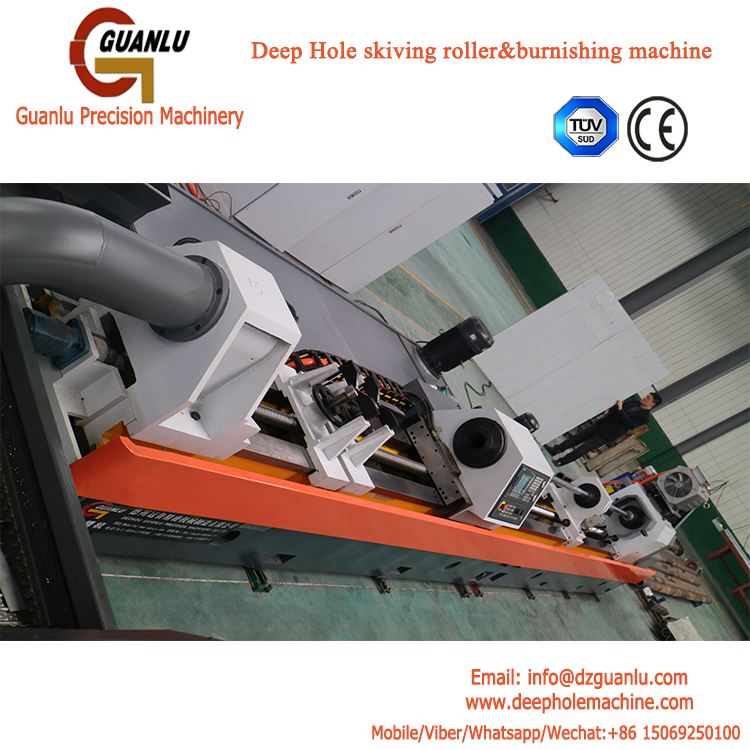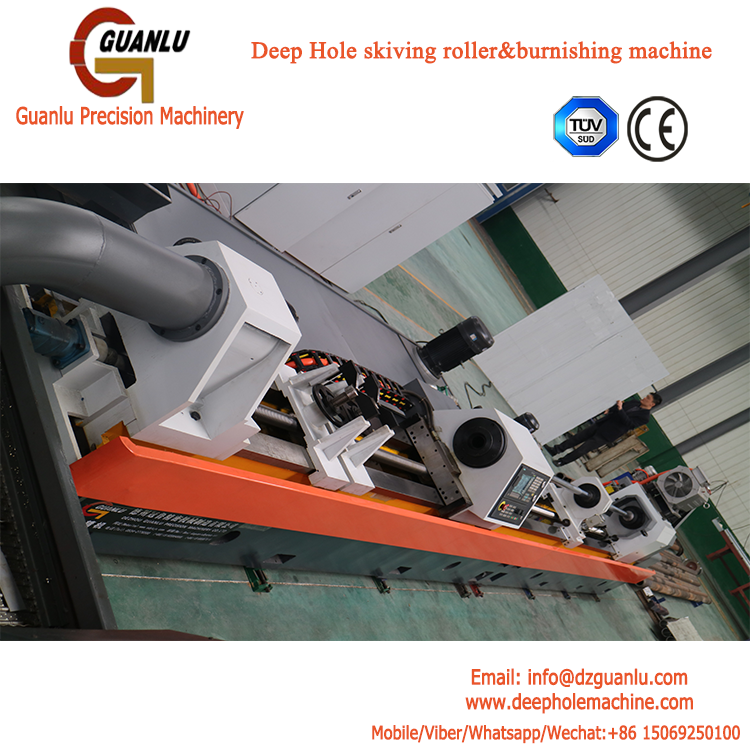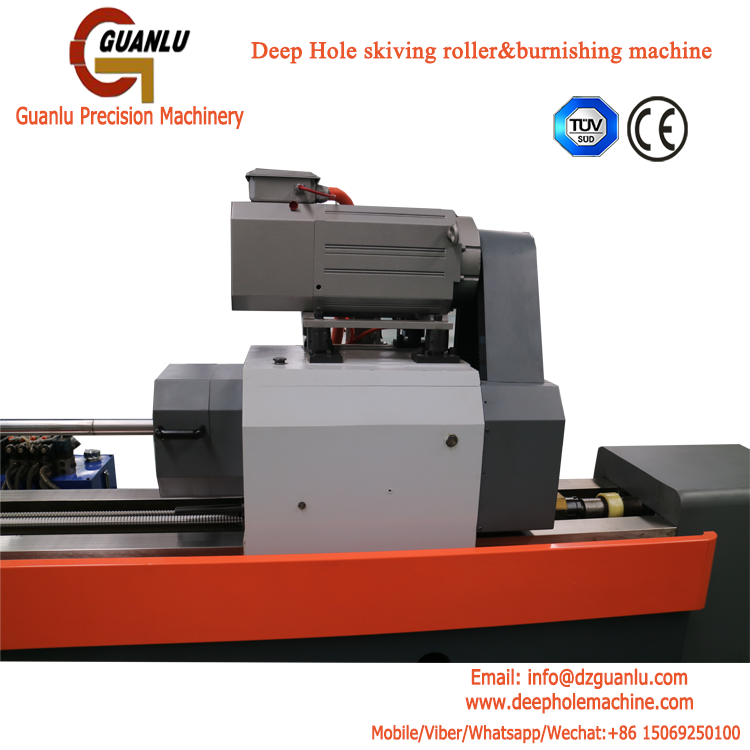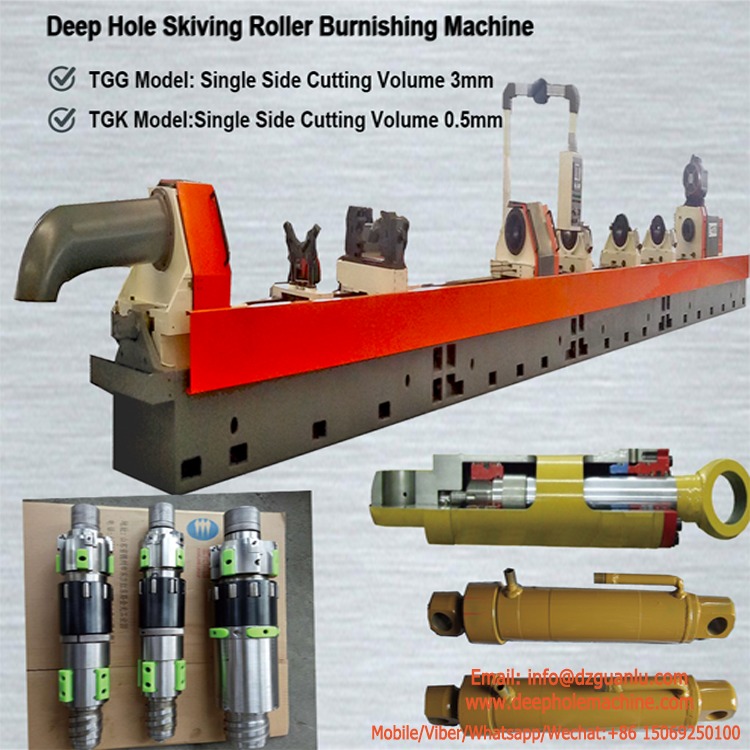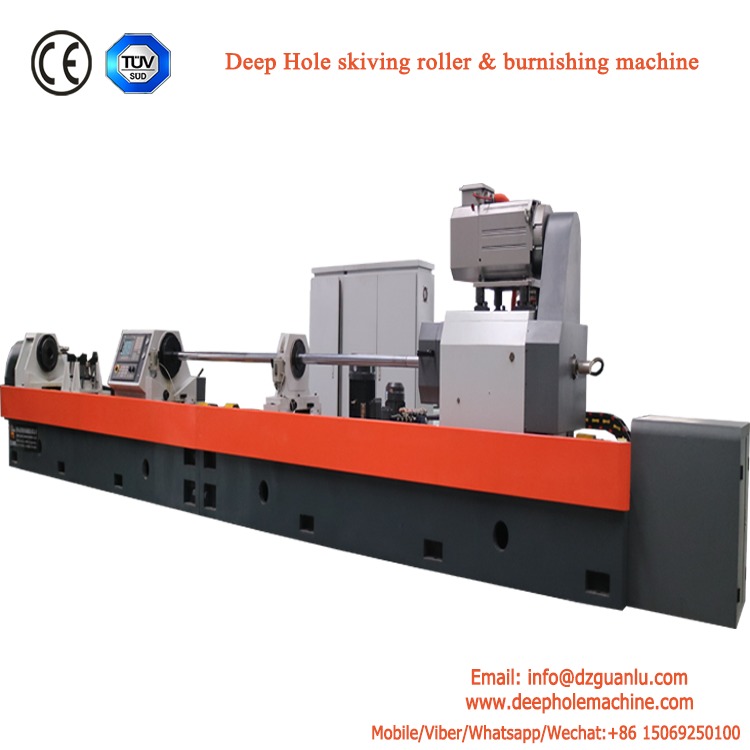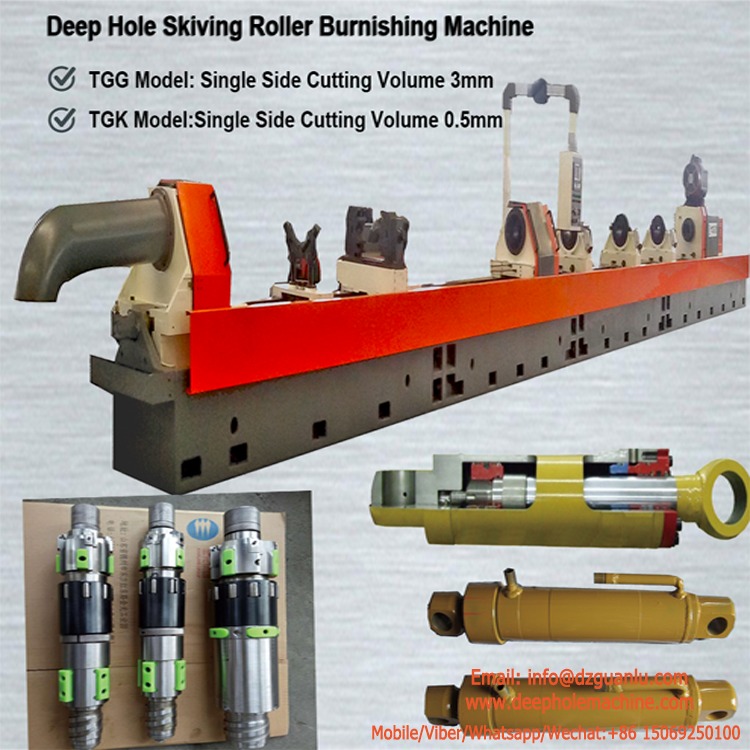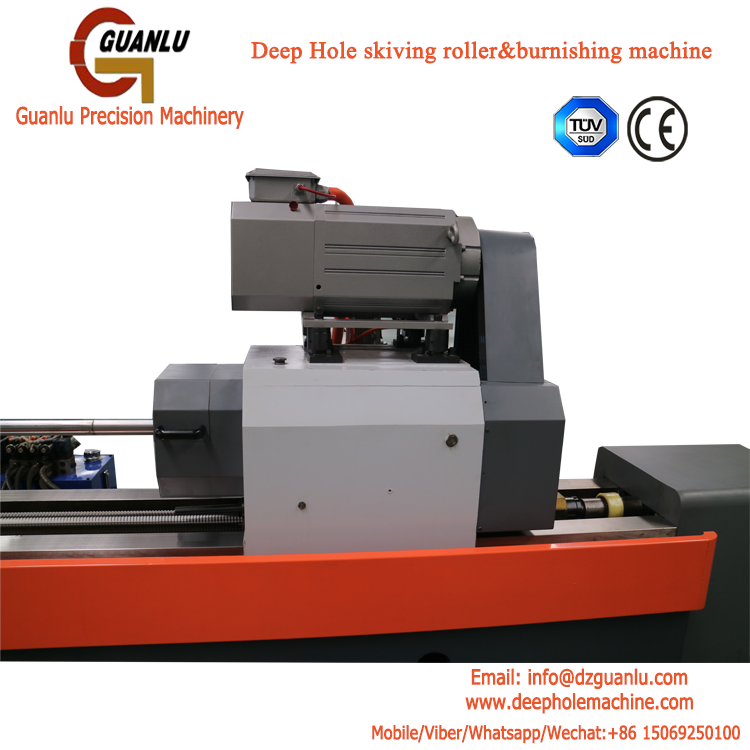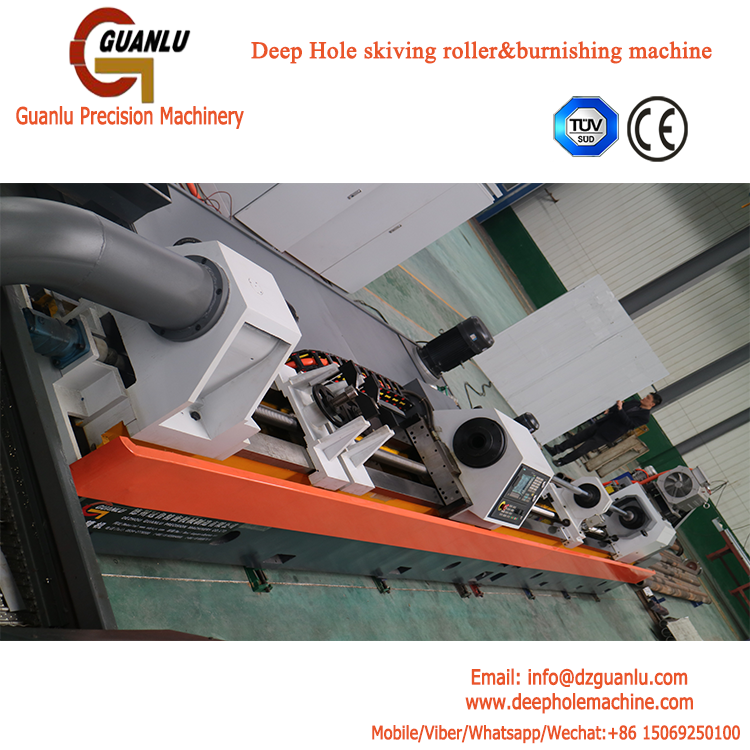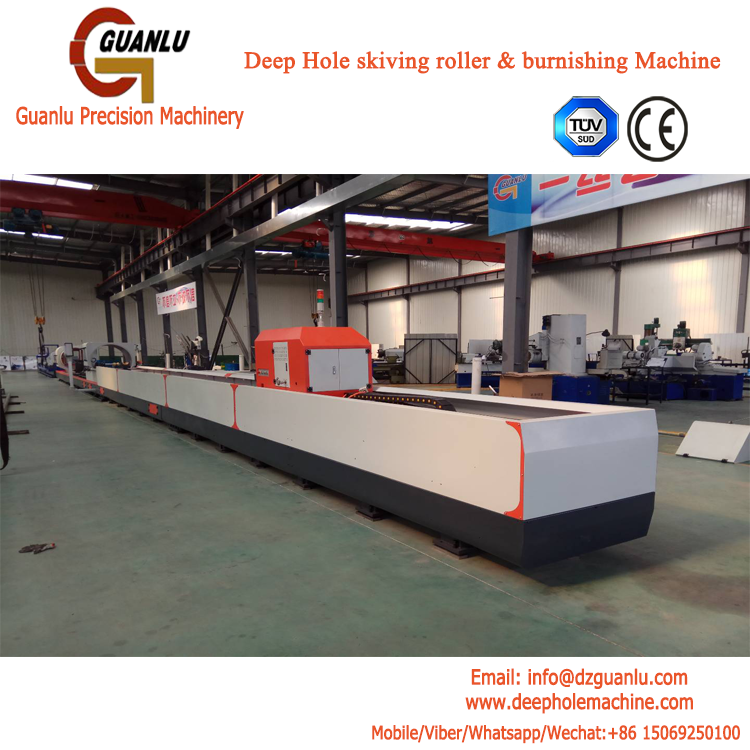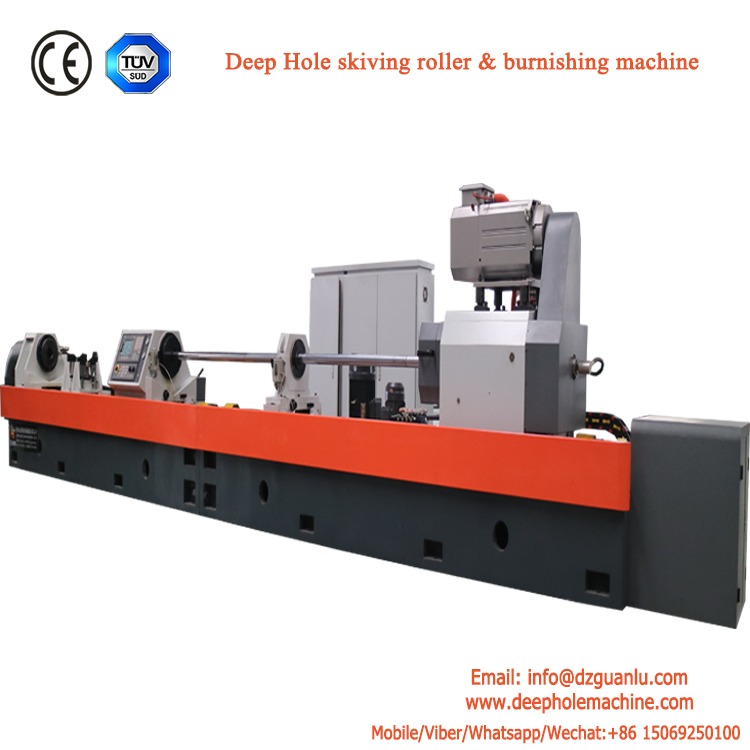 Price And Quantity
1 Set

40000.00 - 80000.00 USD ($)/Set

46000 USD ($)/Set
Trade Information
Tianjin

15 Set Per Year

3 Months

1. Before shipment, every part of machine will be painted with a layer of anti-rust and water-proof oil to prevent possible erosion during transportation. 2. A plastic cover to wrap around machine parts to enhance corrosion prevention. 3. Export standard fumigated wood cases are measured and specially made for packing. 4. Steel wire will be used to tighten and strengthen the packages inside containe

CE ISO
Product Description
Deep hole roller scraping machine or skiving roller burnishing machine
Product Description
The processing property of the machine :
The machine is a new type of efficient machine, independently developed by our company reference to the technology of the similar foreign machines. The machine is equipped with large power, strong rigidity, wide margin of machining process and extremely high machining efficiency, is the ideal equipment for all kinds of cylindrical workpieces with deep holes. This machine can process a variety of mechanical hydraulic oil cylinder, cylindrical workpiece holes and ladder holes, etc. The machine is mainly used for boring and rolling processing, machine tool adopting the precision boring cutter rotating scrape, rolling processing technology. Remove chips in front when boring and scraping and the boring way is to push boring, granted by the oil tank in central of boring bar, remove chips on the head of a bed. The rolling is the post-tensioning, applies the high-speed scraping and boring rolling head, can processing efficiently the oil cylinder, reversing the traditional process of a rough boring, glossy boring, grinding cylinder, the production efficiency is the traditional process of 5 to 10 times. Application of this machine will have an epoch-making revolution for the oil cylinder production. Cylindricity and alignment of processing workpieces is very high, cutting and rolling speed can reach 1 m/min with the cylinder produced by cold drawn pipe, cutting and rolling speed can reach 0.3 m/min with the cylinder produced by hot rolled pipe. Finish the molding at the first time.
Machine bed is manufactured by high quality cast iron, with strong rigidity and strong stability. Boring bar box spindle is drove by 70KW ac servo motor, boring bar box spindle is drove by servo motor, wide speed range, large output torque, feed system uses 48NM ac servo motor driven double rack transmission , smooth feeding, long service life and can adapt to the needs of all kinds of deep hole machining process, workpiece loading card adopts tight hydraulic cylinder, stable and reliable, easy handling, electrical system adopts centralized control cnc system, can be interactive, graphical display, flexible operation, safeand reliable. In production it is suitable for mass production can also be suitable for small batch production.
Machine tool is equipped with large capacity automatic chip removal machine, drum magnetic separator, collect automatically iron into attle box, cooling fluid can be recycled by precision filtration.
Machine mainly parameters:



Item

Parameter

Working scope

Boring hole diameter range

38-250mm

Workpiece length

3000mm

Boring bar box spindle parameters

Center height

> 350mm

Leading end of cone hole boring bar box Spindle

85mm 1:20

The spindle speed range

50-1000r/min

Ac frequency conversion stepless speed regulation)

Output shaft torque

1500N.m

Feed parameters

Feed speed range

5-2000mm/min(stepless)

Plate moving fast

3m/min




Machining accuracy




Locate the length

0-6m

Workpiece surface roughness of boring

Ra3.2 m

Workpiece surface roughness of rolling

Ra0.4 m

Workpiece machining straightness

0.05/500 mm

Workpiece machining roundness

0.036/200mm




Motor capacity




Boring bar motor power

60KW Ac servo motor

Feed motor

48NM Ac servo motor

Hydraulic pump station motor

3KW Ac motor

Output cooling pump motor power

11KW one set,

7.5KW one set

Automatic chip removal motor power

1.5KW one set

Magnetic separator motor power

0.75KW one set

Centralized lubrication motor

0.75KW one set

Others

Head of the biggest pre-tightening force for the workpiece

50KN

The cooling system flow

600L/min

Cooling system rated pressure

0.36Mpa

Magnetic separator flow

600L/min
Packaging & Shipping
Before shipment, every part of machine will be painted with a layer of anti-rust and water-proof oil to prevent possible erosion during transportation.
A plastic cover to wrap around machine parts to enhance corrosion prevention.

Export standard fumigated wood cases are measured and specially made for packing.

Steel wire will be used to tighten and strengthen the packages inside container.
Other Products in 'Deep Hole Scraping / Skiving Rolling Machine' category
Contact Details